Radon and Real Estate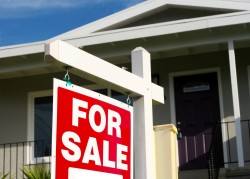 Radon Measurement of Illinois LLC works with apartment building landlords, real estate companies, and home inspectors to check radon levels in rental properties and homes for sale in the greater Naperville area. We carry out thorough radon inspection to provide accurate results, as well as recommending companies for radon mitigation if a property is found to have unsafe radon levels. We can also let clients know what, as property owners, they are required to do when it comes to radon detection and mitigation. 
The Illinois Emergency Management Agency recommends that everyone test their homes and residential properties for radon to ensure ongoing health and safety. Our radon testing services are highly effective in protecting individuals, families, and tenants from the health issues that can result from prolonged radon exposure.
Radon Measurement of Illinois LLC is equipped to work with people in all areas of real estate, including:
Individuals who are looking at buying a home and want to test radon levels before moving in.
Property owners who are trying to sell their house and need to show acceptable radon levels to buyers.
Landlords who want to comply with regulations and keep their tenants safe.
Realtors who need to provide radon information to buyers and sellers.
Regardless of the specific situation, Radon Measurement of Illinois LLC is available for residential radon inspections.
Radon Testing for Buyers
The Illinois Radon Awareness Act was put in place in 2008 to ensure that everyone planning to buy or sell a home is aware of the dangers of radon exposure. The Act requires sellers to provide prospective buyers with information about radon exposure. It also states that if radon testing has been carried out on the property, the buyer must receive those results.
Buyers should ask the following questions:
What are the current radon levels?
When was the most recent test conducted?
Who conducted the test?
Where in the home was the test conducted?
Have any structural changes or additions been made since the last test?
Remember: Radon tests should be completed every two years by a state-licensed professional and should be done in the lowest level of the property that will hold occupants. For example, if a buyer wishes to turn the basement into a living room or play area, then the radon inspection must be performed there. Additionally, any new construction on the premises mandates a brand-new test. Radon tests should be performed every two years even if mitigation systems have been installed; these follow-up tests confirm the system is performing adequately.
If the radon levels are 4.0 pCi/L or higher, then it is the seller's job to mitigate radon before selling; alternatively, the buyer may use this as a point of leverage in negotiating the sales price. 
Radon Testing for Sellers
As awareness of radon gas grows, buyers are more and more likely to ask sellers about the property's radon levels before making a purchase. Therefore, sellers need to have radon test results at the ready to expedite the buyer's decision-making process. Sellers should test their properties before putting them on the market, as tests take a minimum of 48 hours and could potentially impede the selling process. Furthermore, radon tests should be conducted in the lowest, livable area of the property to ensure that the new owner will be able to utilize the available space as he or she desires.
Radon Testing for Landlords
Per the Tenants Radon Protection Act, effective January 2012 (under the Illinois Radon Awareness Act), landlords are required to report radon test results to prospective tenants before any lease is signed. While landlords are not required by law to conduct radon testing, they are required to report results if any tests have been conducted. 
Licensed, Skilled Radon Testing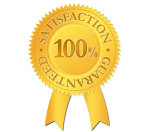 We are fully licensed by the state of Illinois, holding license number RNIT 2009202. We have been in the radon testing business for five years, and have mastered the testing procedure to maximize the accuracy of our results. Following the 48-hour radon testing process in properties that are to be bought, sold, or rented, we give our clients accurate results and determine whether they need to take the next step of radon mitigation. We utilize state-of-the-art instruments and extensive training to meet the needs of our Naperville-area residents. Call now to discuss your radon testing needs.
Home Radon
Home Radon Testing