Radon Testing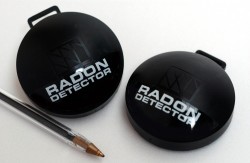 Property owners are increasingly aware of the dangers radon can pose. This hazardous gas can lead to an array of health issues for individuals and families, which is why it is so important to make radon testing part of a regular home maintenance routine. In the greater Naperville area, residential property owners can count on Radon Measurement of Illinois LLC to accurately detect radon levels indoors. We are licensed by the state of Illinois to carry out residential radon inspections, and we have been doing so for over five years. Area homeowners, landlords, and real estate agents alike regularly hire our services to determine whether their radon levels are acceptable or whether they need to contact a professional for radon mitigation.
At Radon Measurement of Illinois, we care about the quality of our radon test results. Regardless of what type of property is in question, clients can be certain that our radon inspection services will correctly detect the radon levels on the premises so the right next steps may be taken. We also inform clients about all potential radon issues, including which health problems can result from too much radon gas exposure and how to proceed if a radon test shows levels that are too high. When it comes to residential radon detection, we make sure that our clients are equipped with the best tools and resources available.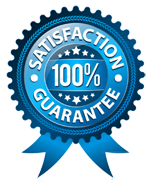 The radon gas test process includes:
Ensuring that doors, windows, and fireplaces are closed for 12 hours before radon testing
Ensuring that the interior temperature is between 67 and 77 degrees
Carrying out radon tests in the most liveable area of the home
Taking air samples every hour for 48 hours
Any result above a 3.9 pCi/L means that the home has gone above acceptable radon levels. If this occurs, we can recommend a skilled professional for radon mitigation, so clients can move forward toward creating a safer, healthier home.
Homes with radon mitigation systems already in place should be tested every two years to ensure that the radon gas is being effectively eliminated from the property. Our technicians are available to provide radon testing services for these types of follow-up situations or to test a property for the first time. When you need expertise in residential radon tests, for whatever reason, Radon Measurement of Illinois is the professional for the job.
Safe, Licensed Radon Detection
Why put important radon tests in the hands of a company that does not value safety first? Thanks to our Illinois state licensing, we are able to find radon in homes using state-of-the-art testing procedures that keep safety at the forefront. Serving homeowners, landlords of large properties, and even real estate professionals, we provide exceptional radon testing and fast, accurate results. For more information, contact us by phone or e-mail today. 
We hold Illinois state license #RNIT 2009202. 
Radon Gas Test
Radon Testing in
Radon Contractors
Radon Testing Services