Services and Info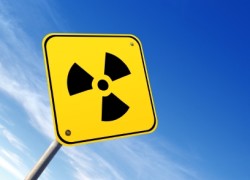 The importance of maintaining safe radon levels must not be overlooked by residential property owners. Although the dangers of radon gas are not as dire or hazardous as other household toxins, like carbon monoxide and black mold, it can still cause negative health effects when present in high concentrations. While the majority of U.S. buildings naturally contain small traces of radon gas, there is no way to ascertain whether a particular building's radon levels are elevated beyond the healthy range unless a radon test is performed.
For homes and apartment buildings in the Naperville area, Radon Measurement of Illinois LLC performs radon testing designed to detect dangerous radon levels and alert property owners of the need for mitigation or further testing. Our radon detection specialists provide radon tests that are accurate and efficient and that impose minimal inconvenience on our clients.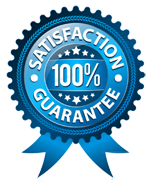 Residential radon testing is an essential part of building maintenance and should be carried out approximately every two years, or prior to major building improvements. Just as individuals go to the doctor at least once a year for a checkup, they should make radon tests a part of their home's routine "checkup." At Radon Measurement of Illinois LLC, we are available to provide radon detection services for:
Homeowners
Real estate agents
Landlords
Prospective home buyers
Prospective apartment lessees
No matter the size or location of a given property, professional radon inspection is essential to avoiding the dangers of radon.
Licensed Radon Detection Specialists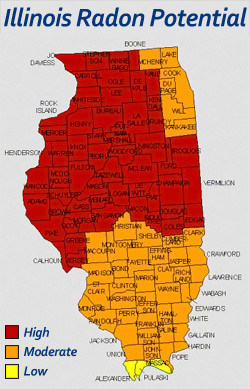 We hold Illinois license number RNIT 2009202, which allows us to test for radon in residential buildings throughout the state. We are able to provide coverage for all homes, buildings, and apartment complexes throughout the greater Naperville area. Residential radon inspection, no matter what type of property is in question, is available with technical acuity and efficiency from Radon Measurement of Illinois LLC.
Accurate, Efficient Radon Inspection
The mission of Radon Measurement of Illinois LLC is to provide clients with thorough testing and accurate results with minimal delays in between. Our testing takes 48 hours to complete, with air samples taken every hour by our high-tech monitors. Once the results are in, we provide clients with an analysis of the results and further instruction, if necessary. We will educate the home inspector, home owner, real estate representative, or whoever ordered the radon test on what the specific radon levels mean so that any and all concerns are allayed. 
Radon Mitigation Recommendations Available
If residential radon levels exceed 3.9 pCi/L, then mitigation is required. Radon Measurement of Illinois LLC is unable to carry out radon mitigation at this time, but our radon detection specialists are familiar with leading mitigation professionals in Naperville. We will refer clients in need of mitigation to the select local professionals who are licensed to complete this kind of work. We don't want any of our customers to suffer the ill effects of radon, and so if we do detect dangerous radon levels in a client's home, rental, or for-sale property, we will do everything in our power to connect them with the right company.
For more information about Radon Measurement of Illinois LLC, contact us by phone or e-mail today.