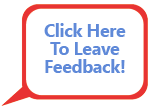 While radon gas is common in buildings in DuPage County and surrounding counties, high radon levels in a home can be hazardous to the health of its residents. Unfortunately, elevated radon levels are imperceptible to human senses, which is why professional radon testing is in high demand in the state of Illinois. A thorough radon test is essential for homeowners who are concerned about dangerous radon levels in their homes and for landlords who want to be certain that their buildings are as safe as possible for occupants. In and around Naperville, Radon Measurement of Illinois LLC provides accurate radon tests and professional contacts in cases where mitigation is required. Our experienced and trained radon detection specialists work to ensure that no matter what your home radon levels may be, your health and safety are never jeopardized.
Skilled Radon Detection
Prevention of Radon Dangers
License Number RNIT 2009202
Five Years of Training & Experience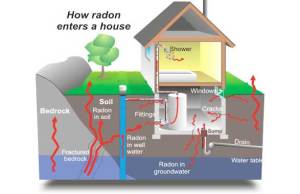 Radon Measurement of Illinois LLC is based in Addison, and our service area includes Naperville and much of the surrounding region. We provide radon testing procedures for residential buildings in Oak Park, St. Charles, Orland Park, Wheeling, Arlington Heights, Park Ridge, Bolingbook, La Grange, and other nearby communities.
Radon gas comes from the decay of uranium and radium in soil, so proper radon inspection requires expert-level understanding of how radon can infiltrate structures. That's why it's vital to have an experienced, local radon detection specialist perform any required radon tests. At Radon Measurement of Illinois LLC, we've extensively studied the Naperville area's radon issues, which makes us uniquely equipped to promptly and accurately meet your radon inspection needs. 
Our clientele comprises suburban homeowners, apartment building managers, and real estate professionals. Our state-of-the-art radon inspection services exist to identify elevated radon levels inside any type of local, residential property and to recommend the next steps toward proper mitigation where necessary. When you schedule a radon testing appointment with us, you can expect the utmost professionalism, accuracy, and assurance that you're in the hands of a certified expert. 
We provide the accurate radon detection and measurement services you need to confirm the presence of radon gas inside your property, and we're committed to supplying you with the information to make informed decisions about the necessity of mitigation.
Radon Measurement of Illinois LLC is fully licensed by the state of Illinois to perform residential radon tests. Contact us by phone or e-mail today to schedule an appointment.